Stephanie Onwenu
Public Interest Design Fellow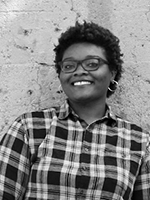 Contact Info:
Building:
Loranger Architecture
Room:
Detroit Collaborative Design Center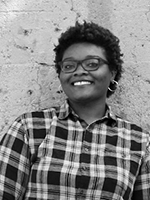 Areas of Expertise:
Landscape Architecture
Community Engagement
Community Design
Degrees
Master of Arts in Environmental Design (MED), Michigan State University
Bachelor of Landscape Architecture (BLA), Michigan State University
Minor in Environmental and Sustainability Studies, Michigan State University
Biography
Stephanie Onwenu is the inaugural public interest design fellow at University of Detroit Mercy - Detroit Collaborative Design Center (DCDC). She is an alumna of Michigan State University, where she graduated with a Bachelor of Landscape Architecture and a Master of Arts in Environmental Design. Her work explores the intersections of human needs and the roles they play in the natural and built environment, while also connecting spaces and places to the people who define it. Stephanie's commitment and drive not only demonstrate her capabilities, but reflect her outspoken personality, which seeks for the advancements of others. Inspired by human relationships, interactions and the influence of social change, Stephanie works with communities to challenge and transform cultural and social institutions. In 2021, Stephanie was awarded the Emerging Professional of the Year award from the Michigan ASLA Chapter for her significant contributions to the profession.
Currently, Stephanie sits as the appointed vice president of Diversity, Equity and Inclusion for the Michigan ASLA Chapter, a co-founding board member of the newly established Michigan Chapter ASLA Foundation, and the emerging leader on the Michigan State University Landscape Architecture Alumni & Advisory Board.
Prior to DCDC, Stephanie worked as a site designer for SmithGroup in Ann Arbor.