Mark Dietrick
Adjunct Faculty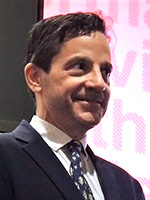 Contact Info:
Building:
Loranger Architecture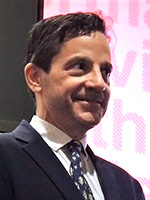 Areas of Expertise:
Building Information Modeling
Technology in Architectural Practice -
Design Technologies
Reality Computing
Degrees
Bach of Architecture, University of Detroit 1985
Biography
Mark Dietrick, Assoc. AIA, LEED AP
Director of Services, Case Technologies
Throughout a career spanning 34 years as an architect focused on technology and research in support of innovation in practice, Mark has excelled at balancing a dedication to architecture with a nearly innate understanding of technology. As one of the first pioneers in the school of Computer Automated Design, Mark has been involved with the latest technology as it involves architecture, engineering and construction throughout his career.
Mark is recognized nationally as a forerunner in the use of Building Information Modeling (BIM) technology in the practice of architecture, engineering, construction and operations, has helped to drive this significant change within the industry and is regularly sought-after by industry organizations to speak on the topic. His work in BIM has promoted more efficient and innovative design processes, more effective sustainable design strategies and tighter integration in project delivery.
His knowledge of technology in architecture extends beyond design and into the built environment in support of sustainable architecture. He has been involved with research that explores the potential impact that strategic use of technology may have on the effective life-cycle operations of buildings by more intelligently monitoring and controlling all systems from a consolidated Building Information Network. He is also leading a project to digitally preserve important Etruscan and Roman era archeological sites in Italy which won an AIA Technology in Architectural Practice Innovation award in 2017.
Collectively, his expertise in the strategic use of technology for the design, construction and operations of real estate supports effective solutions to address significant current industry challenges and trends such as environmental sustainability, integrated project delivery, cost effectiveness and lean project delivery.
Mark received his Architectural degree from the University of Detroit in 1984, is a registered architect in Pennsylvania, worked 23 years for Burt Hill as an Architect, CIO and Director of Research in Pittsburgh, PA and 2 years with ModelVision as a Senior Consultant in Madison, AL. He has been the Director of Services for Case Technologies since 2009.
He was a member of the Board of Directors and served as the 2012 President of the American Institute of Architects Pittsburgh Chapter and is co-chair of the American Institute of Architects and Master Builders Association of Western PA Joint Committee. He also serves on the AIA National Project Delivery Leadership Group.
He is an Adjunct Faculty member at the University of Pittsburgh's Graduate Program of Civil and Environmental Engineering, Construction Management and Sustainability Concentration and the Architectural Studies programs as well as the University of Detroit Mercy School of Architecture. He serves on the University of Detroit Mercy School of Architecture Dean's Advisory Board and is on the Board of Directors for the Volterra-Detroit Foundation which has established a residential college in Volterra, Italy.