John  Davids
Adjunct Faculty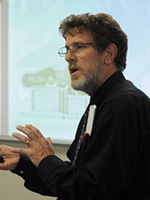 Contact Info:
Building:
Loranger Architecture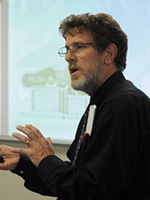 Areas of Expertise:
Architecture
Degrees
M. Arch, University of Michigan
B.S., University of Michigan
Biography
John Davids has had a diverse career that includes professional practice as a designer/studio leader, providing volunteer architectural work for community organizations, and as Architect-in-Residence at Frank Lloyd Wright's "Snowflake House."
He has served as a graduate teacher of Architectural History at the University of Michigan and professor of Architectural Design and Professional Practice at the University of Detroit and Lawrence Technological University. John relocated to London, England for two years in the 1980's to work as a designer for a firm specializing in recreational aquatic facilities. In 1999, John received the prestigious AIA Michigan "Young Architect of the Year" Award.