Ernie Zachary
Adjunct Professor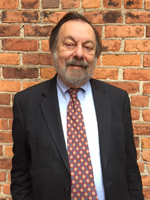 Contact Info:
Building:
Warren Loranger Architecture Building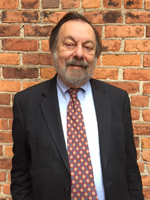 Areas of Expertise:
Economic Development
Historic Preservation
Sustainable Planning
Community Development
Degrees
Master of Arts in Economics, Wayne State University
Bachelor of Arts in Economics, Wayne State University
Biography
Ernie Zachary is a community development practitioner and serves as Founder & Vice-President for Development at Zachary & Associates, a Detroit-based firm specializing in all phases of economic development with specific expertise in market research, historic preservation, commercial revitalization, public/private liaison, community planning, green design, sustainable planning, project feasibility and financial packaging.
For the past 27 years, Zachary has been a primary consultant to community organizations, including Midtown Detroit, Inc., the Mexicantown Community Development Corporation, the Eastern Market Development Corporation, and others. Zachary packaged the first New Markets Tax Credit project in Michigan. In addition, he has been involved with the following development finance projects: The Inn on Ferry Street, Mexicantown International Welcome Center and Mercado, New Amsterdam Project, Pinnacle Aeropark, and the Wayne County Ways of Life Project. Most recently, he developed and financed two major historic buildings in the Midtown neighborhood of Detroit: Newberry Hall Apartments and 71 Garfield. He is also the part owner and developer of the Garfield Building, the Lofts at New Amsterdam, and several other buildings within the city of Detroit.
In his previous experience, Zachary was employed by the City of Detroit as Head of the Finance Division of the Community and Economic Development Department from 1970 to 1984. In this capacity he was responsible for securing and coordinating the financing for most of the major projects undertaken by the city during that period, including Harbortown, Riverfront Towers, The Millender Center, and Joe Louis Arena.
These experiences have given Zachary the ability to understand the problems and perspectives of both the private and public sectors in consulting with developers and governmental entities. His ability to develop plans, programs, marketing studies and strategies fully reflect the realities and potentials surrounding the development of commercial, residential and industrial areas.
Zachary graduated from Wayne State University with a Bachelor of Arts Degree in Economics and earned a Master of Arts Degree in Economics from that same institution. In addition to the University of Detroit Mercy, he has taught at Wayne State University and has spoken at other universities and national community development conferences.