Catherine (Katie) Franklin
American Language and Culture Program, Program Manager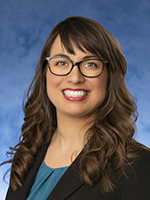 Contact Info: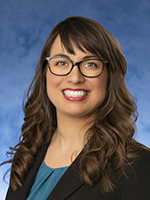 Areas of Expertise:
English as a Second Language
English as a Foreign Language
Degrees
Master of Arts, Communication/Intercultural Communication, Central Michigan University
Bachelor of Arts, Communication; Minor in Industrial/Organizational Psychology, Aquinas College
Biography
Catherine (Katie) Franklin has worked at Detroit Mercy as the ALCP Program Manager since May 2017.
Before Katie Franklin began here, she taught and coordinated ESL classes and programs in Colombia, S.A., respectively, and taught at Central Michigan University during her graduate career. Between graduate school and her career in Colombia, she acted as administrative assistant to the director and office manager at the Division of International Services at the NIH.
Katie holds a teaching certificate from ACCREDITAT through WorldTeach's TEFL Certification program. In 2015, she completed this year-long program which included training, practicum, and teaching at Uniminuto in Zipaquirá, Cundinamarca, Colombia, S.A.
Franklin shows a genuine enthusiasm in the classroom and supports all ALCP students in order for them to succeed at Detroit Mercy. Her students motivate her to keep learning and growing every day. In her free time, Katie dances salsa and travels.
 

Research Interests

Cultural Adaptability and Apprehension