"Mercy in the City" author Kerry Weber
March 12, 2014
Time: 7:00 p.m. - 8:30 p.m.
Location: Student Center Fountain Lounge
---
Kerry Weber, associate editor of the national Catholic weekly America Magazine, will visit UDM to speak about her new book, Mercy in the City: How to Feed the Hungry, Give Drink to the Thirsty, Visit the Imprisoned, and Keep Your Day Job, Wednesday, March 12 at 7 p.m. in the Student Center Fountain Lounge.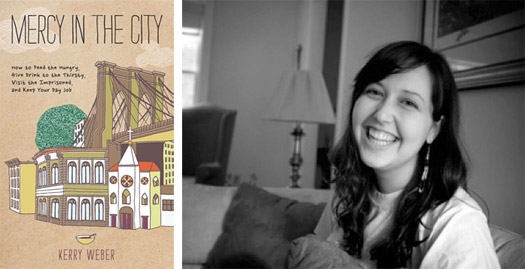 Her talk will address being a modern, young and social person while still maintaining an authentic, faith-filled and spiritual life. As a former Mercy Volunteer, current Mercy Associate and editor at a Jesuit magazine, Weber shares the UDM perspective of bridging the Mercy and Jesuit charisms.
RSVP: Unnecessary
Contact: David Nantais, University Ministry director
Phone: 313-993-1560