This week on campus
Tuesday, Feb. 20
Wednesday, Feb. 21
Thursday, Feb. 22
Friday, Feb. 23
Saturday, Feb. 24
Next week on campus
Monday, Feb. 26
Ibram X. Kendi, Ph.D., author of the 2016 National Book Award-winning Stamped From The Beginning: A Definitive History of Racist Ideas in America, will speak at University of Detroit Mercy at 7 p.m. in the Student Center Ballroom. This engagement is part of Detroit Mercy's celebration of Black History Month on campus. See the press release for more information and to register for the event.
Tuesday, Feb. 27
Attention all interested faculty, staff and graduate students: Come to the next Women's Leadership Round Table from 10 to 11 a.m. in Room 324 of the McNichols Campus Library, featuring keynote speaker Diane Praet, associate vice president and University registrar. FREE coffee, tea and light refreshments will be offered. Please RSVP to Felicia Mitrovich at mitrovfl@udmercy.edu.
Wednesday, Feb. 28
Join the School of Architecture for a Challenge Detroit information session at 6:30 p.m. in the Genevieve Fisk Loranger Architecture Center of the Warren Loranger Architecture Building. A panel discussion will feature alumni and students who have participated as Challenge Detroit fellows.
Student Life will host a movie night with Moonlight (2016) on the reel from 7 to 9 p.m. in the Student Union's Grounds Coffeehaus.
Thursday, March 1
Come have a FREE meal and casual discussion with fellow classmates at the Lenten Soup & Substance presentation from 12:15 to 1:15 p.m. in Lansing-Reilly Hall on the McNichols Campus.
Students interested in pursuing the joint J.D./MBA degree program are invited to a Detroit Mercy Law open house from 12:45 to 2 p.m. in the College of Business Administration Dean's Conference Room in the Commerce & Finance Building. Refreshments will be provided. RSVP to buslepba@udmercy.edu.
Campus Kitchen concludes national fundraising initiative this week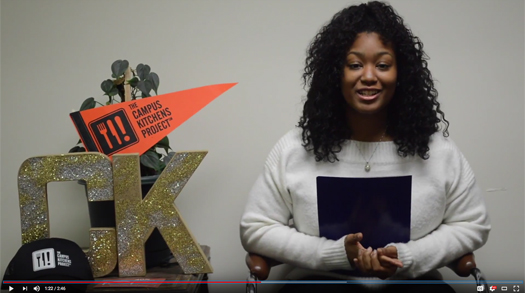 Detroit Mercy's Campus Kitchen recently embarked on a national Crowdfunding fundraising competition, titled, "Raise The Dough," to help fund student-driven solutions to hunger and food waste in U.S. communities. The competition ends Feb. 23. This effort is part of The Campus Kitchens Project, a national organization founded in 2001 to empower student volunteers to fight hunger and food waste in their community. Read the full story online, and consider donating to the initiative.
Come hungry: Alumni Chili Cook-off

Don't forget: this Saturday, Feb. 24, all Detroit Mercy students, faculty, staff and administrators are invited to the annual Alumni Chili Cook-Off at 12:30 p.m. in the Student Fitness Center. Enjoy Titan-famous chili, beverages and help decide who takes home the Best Chili trophy! Immediately following the cook-off, be sure to head to Calihan Hall to cheer on the Titans as they take on Green Bay.
Click here for more information and ticket prices or call 313-993-1540. Admission includes food, beer and wine (21+), activities and a ticket to the basketball game. Student tickets are half price. Faculty, staff and administrators can register here.
Last weekend to see A Bright New Boise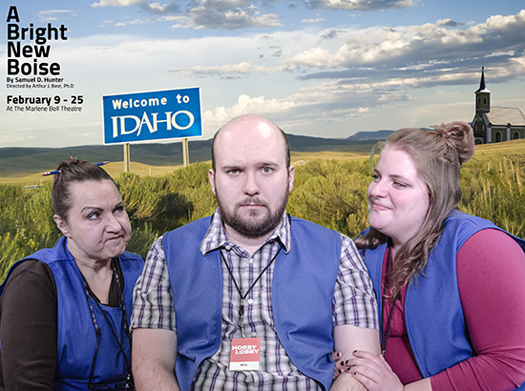 The Theatre Company's production of Samuel D. Hunter's A Bright New Boise closes curtains this weekend, so get your tickets today. Performances are at The Marlene Boll Theatre at the Boll Family YMCA, 1401 Broadway St., in downtown Detroit.
Visit The Theatre Company website or call 313-993-3270 for show times and ticket sales. Be sure to check out our stories above for special events surrounding the production.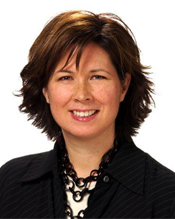 College of Business Administration prepares for its alumni week
Futurist at Ford Motor Company Sheryl Connelly '93 will present the topic, "Technology's Impact on the Future of the Auto Industry," at the College of Business Administration Alumni Week luncheon from noon to 2 p.m. on Tuesday, March 20. Lunch will be served at noon, immediately followed by the presentation. If faculty, staff, or alumni are interested in attending, please RSVP to LySandra Hill at 313-993-1204 or hilllc@udmercy.edu by Friday, March 2.
Nursing students raise thousands to benefit veteran's oral, mental health
Associate Professor of Nursing Jean Gash always tries to inspire a little friendly competition between her Second Degree Option Nursing students in the Community Health course. But what one group was able to accomplish blew her away. A group of seven nursing students recently raised more than $2,800, and nearly double that in donated goods to promote healthy living at the Operation Stand Down event for veterans. Read the full story online.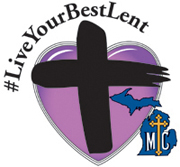 How's your Lent so far? Share your stories on social media
The Michigan Catholic launched its second annual #LiveYourBestLent campaign, calling on metro Detroiters to share their plans to make this year's Lent their best yet. Download some Lenten quick tips here. Post your stories, photos, videos and inspiration to Facebook, Twitter and Instagram using #LiveYourBestLent; and join the conversation online.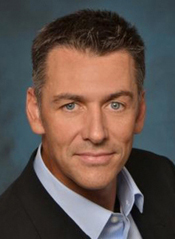 Alumnus highlight: Tom Lokar '88
Tom Lokar '88 knows a thing or two about leadership. Currently the chief human resources officer for telecommunications company Mitel, he has worked in similar positions for HP, AOL and Bristol Myers Squibb. He also founded and ran an online career management and talent management business, where he developed a series of assessment tools and feedback protocols to help those seeking jobs define their career plan, and help recruiters find the right candidate. Read the full story online.
Challenge Detroit fellowship applications open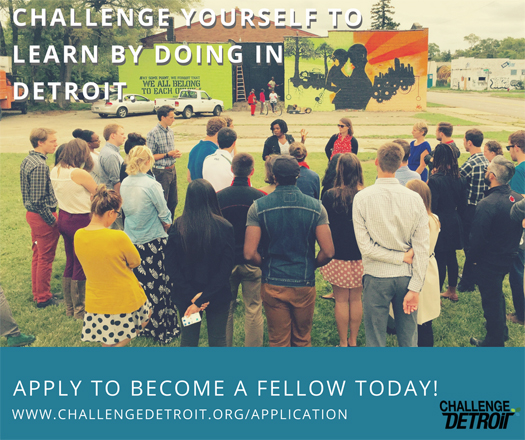 Challenge Detroit will select approximately 30 innovators from Detroit and across the United States to live, work, play, give and lead in Detroit for one year, beginning in September. Challenge Detroit's mission is to challenge young leaders through meaningful employment and intellectual work with area nonprofits designed to positively impact the city of Detroit. If you are interested in pursuing a fellowship, click here to submit an application before Sunday, March 11.
Challenge Detroit has been a great partner with the School of Architecture, with more than six Architecture and Master of Community Development students having served as Challenge fellows.
Online puzzles prepare high school students for math competition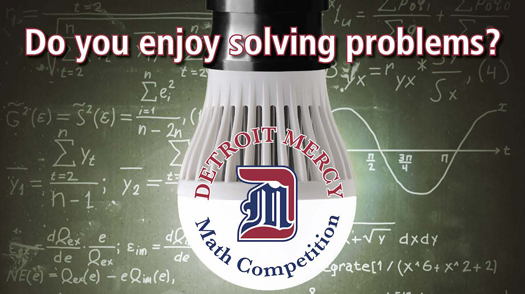 Detroit Mercy will host a friendly but competitive mathematics competition for high school students to test their problem-solving skills and mathematical knowledge on Saturday, April 14. But until then, high school students have a chance to gain invaluable practice at solving math problems each month through the monthly web puzzles. Read the press release for more information. If you know of any high school students interested in competing, see the Mathematics Competition website.
Detroit Mercy mourns the loss of the 'Voice of the Titans' Cliff Russell
The voice of the Detroit Mercy men's basketball team, Cliff Russell, has passed away at the age of 61. Since 2016, Russell has been the voice of the men's basketball team on 910 AM Superstation. He also worked with the University of Detroit Mercy's basketball programs hosting the coaches show each week live from Dino's Café from Ferndale. Read more online.
Thumbs Up!
Professor of Education Isaiah "Ike" McKinnon addressed the student body of the International Academy in Bloomfield Hills, Mich. McKinnon spoke on the importance of education and how we, as educators here at the University, would like to be a part of their lives.