Welcome back, Titans!
On behalf of Marketing & Communications, we welcome back all students, faculty, staff and administrators to a new semester and hope everyone had a relaxing break. Let's make this winter a fantastic one. Students, be sure to stay up on Snapchat to see all our Welcome Week activities. Go Titans!
This week on campus
Tuesday, Jan. 9
The Student Fitness Center has something for everyone from 7 to 9 p.m. Grab a friend and stuff a Pokémon plushie for your dorm or backpack. For $5 per plushie, choose from starters Bulbasaur, Charmander, Squirtle or Pikachu. There will also be glow bowling on the basketball courts (FREE), as well as glow in the dark yoga (FREE). Post your best pictures to Instagram and tag us @udmdetroit #TitanLife
Wednesday, Jan. 10
Come cheer on the men's basketball team as they take on Cleveland State at Calihan Hall at 7 p.m. Celebrate Greek Night from 5:30 to 7:30 p.m. before the game. All Greek Life participants will receive FREE food.
Thursday, Jan. 11
Test your luck and hit the tables at Casino Night from 7 to 8:30 p.m. in the Student Union Fountain Lounge. Exchange the chips you win for raffle tickets for a chance to win some big Welcome Week prizes!
Friday, Jan. 12
After the men's basketball game, the Electronic Music Producers Club will host a postgame dance party on the second floor of Calihan Hall at 9 p.m. Come for the basketball, stay for the party.
As part of Black History Month at Detroit Mercy, there will be a short prayer service at 1:15 p.m. at Gesu Church. Immediately following the service, there will be a short peace march through the McNichols Campus.
Auto Show tickets: Jan. 9-20
Through Saturday, Jan. 20, students, faculty and staff can purchase discounted 2018 North American International Auto Show tickets in the Student Life Office of the Student Union. Tickets are $10 and are valid for any single day of the Public NAIAS Show, running from Saturday, Jan. 20 through Sunday, Jan. 28. Limit of two tickets per purchase, cash only.
Next week on campus
Tuesday, Jan. 16
Students and alumni will come together for an evening of food, drinks and conversation at the Student and Alumni Mix and Mingle, hosted at the Detroit Golf Club. This is an opportunity for students to pick the brains of alumni in their fields and get first-hand tips before graduating. This event is exclusive to students who are either Presidential Ambassadors, members of the Student Alumni Association or sit on the Senior Class Gift Committee. RSVP is required. Contact Assistant Director of Alumni Relations Angelina Jaroszewski at 313-993-1540 or vestaj@udmercy.edu.
Wednesday, Jan. 17
As part of Black History Month at Detroit Mercy, there will be a discussion and student panel celebration, "Martin Luther King Jr.'s Legacy," from 6 to 8 p.m. in the Genevieve Fisk Loranger Architecture Center of the Warren Loranger Architecture Building on the McNichols Campus. The pre-discussion will begin at 6 p.m. with guest speaker Rasheed Ali Cromwell, Esq., of Harbor Institute. Immediately following, there will be a student panel facilitated by Director of the African-American Studies Program Alexander Zamalin.
New year, new you with URec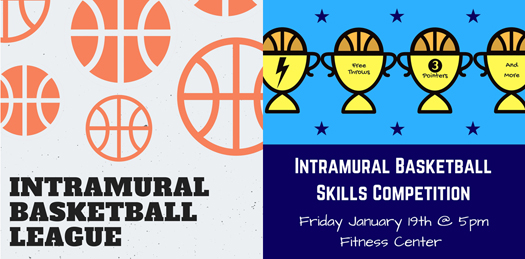 University Recreation fitness classes have begun and feature some new classes to get your resolutions started the right way. All classes are free for students, faculty and staff. Get over to the Student Fitness Center and get ready: The annual Detroit Mercy Biggest Loser competition kicks off Wednesday, Jan. 24.
Registration is also now open for winter semester intramural sports. First on the list of activities are 5v5 basketball and the skills competition. Sign up on IMleagues.com or contact Matt Higley for more information at higleyml@udmercy.edu.
Titan perk: Discounted movie nights at Emagine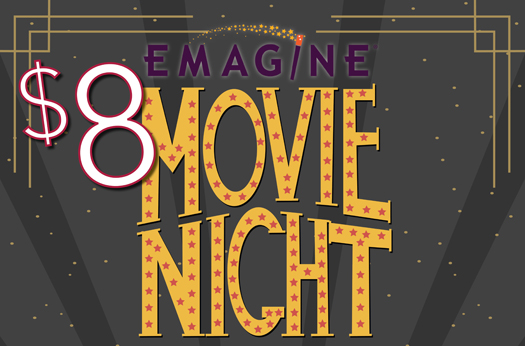 Every Wednesday, from Jan. 10 through April 19, all students, faculty, staff and administrators can present a Detroit Mercy ID at Emagine Theatre in Royal Oak to receive one adult admission to the movie of your choice and a small popcorn for just $8! Share the flyer with your fellow Titans!
Chronicle of Higher Education features Detroit Mercy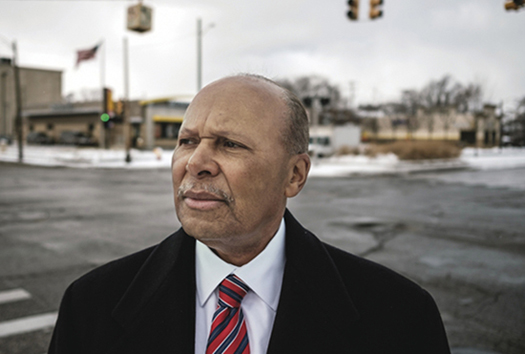 What a way to start 2018! Detroit Mercy recently received some considerable national press when the Chronicle of Higher Education featured the University in the article, "How to Market a College in a Troubled Locale," Jan. 1.
For several days in November, Chronicle Reporter Lee Gardner visited with University President Antoine M. Garibaldi to learn about Detroit Mercy's impact on our neighborhood and the city, and about how the University has achieved considerable enrollment gains in a highly competitive marketplace for students by showing them that Detroit is a great place to attend college. Read the full story online.
Social Work student pilots virtual after school program at area high school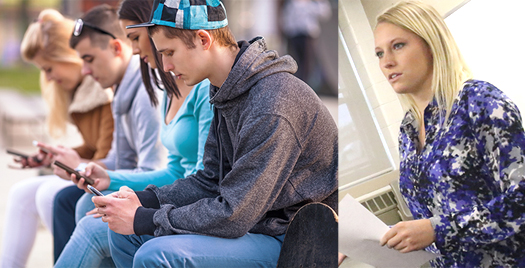 Studies show teens are most likely to get in trouble during the hours between the end of the school day and dinnertime. The University of Detroit Mercy Department of Social Work is working to help resolve that issue with a new Virtual After School Program.  "The Virtual After School Program is currently being run at Old Redford Academy High School in Detroit as part of a year-long faculty research grant from the University," explained Janet Joiner, department chair of Detroit Mercy's Social Work program. Read the full story online.
The Theatre Company presents A Bright New Boise

Get your tickets early for The Theatre Company's next production of Samuel D. Hunter's A Bright New Boise, Feb. 9-25. Performances will occur at The Marlene Boll Theatre at the Boll Family YMCA, 1401 Broadway St., in downtown Detroit.
"In the bleak corporate break room of an Idaho Hobby Lobby, five lost souls humorously and heartrendingly seek liberation from their pasts by scrutinizing their lives, searching for significance, acceptance and repentance."
Visit the Theatre Company website or call 313-993-3270 for show times, ticket sales and special events surrounding the production.
New campus library painting display, auction to follow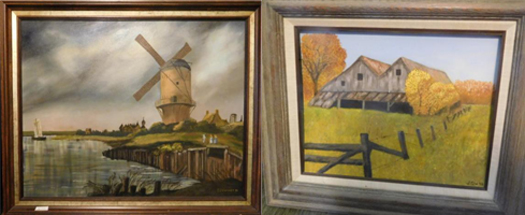 Joseph DeWindt, father of the late Professor of History Edwin DeWindt, devoted his free time to painting. Twenty-seven of his works, mostly landscapes, are on display in the McNichols Campus Library through Wednesday, Jan. 31. These paintings will be auctioned off at a reception with the History Department on Wednesday, Jan. 31 from 5 to 7 p.m. Visit the McNichols Campus Library to admire the exhibit, "A fresh vision: the world seen though the eyes of Joseph DeWindt," and join us at the silent auction for some culture and refreshments.
Thumbs Up!
Associate Professor of Biology Rachelle Belanger was awarded the Council on Undergraduate Research 2017 Biology Division Mentor Award for an early-career faculty member. Belanger will receive a plaque from the CUR National Office, and her bio will be posted on the CUR website and announced in the CUR Biology Division newsletter.
Professor of Education Don DiPaolo gave the keynote address at the inaugural leadership conference for all Interfraternity Presidents across North America in Indianapolis, Jan. 5.
The University is pleased to formally announce the appointment of Joel Gallihugh '89 as Chief of the Department of Public Safety. Chief Gallihugh has served in an interim role for the past year. Gallihugh brings to this position a wealth of experience and training, with more than 28 years of service in various positions within Public Safety. He also served and retired from the United States Air Force Reserves as a master sergeant.
Associate Professor of English Mary-Catherine Harrison discusses the possibilities and limitations of free community libraries in Detroit in the article, "The question of little free libraries," published in the January/February edition of American Libraries Magazine.
Professor of Education Isaiah "Ike" McKinnon will be the 2018 Honoree at the 37th Annual Black History Month Celebration for the Ford-Employees African Ancestry Network (FAAN). This event will take place on Friday, Feb. 9; for tickets and sponsorship information, click here.