March 21, 2006
Health Professions Events
The College of Health Professions is hosting these upcoming events: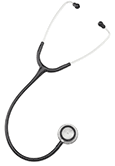 Milton "Mac" McClurkan, Jr. - March 23
McClurkan, vice president and chief information officer of Bronson Healthcare Group, will speak Thursday, March 23 from 5:30 - 7 p.m. in the Commerce & Finance Building, Room 209. Bronson Methodist Hospital, part of the community-owned, not-for-profit health care system in Kalamazoo, was one of six recipients of the 2005 Malcolm Baldrige National Quality Award, the nation's highest Presidential honor for quality and organizational performance excellence. More
CHP Resource and Technology Fair - April 10
This opportunity to preview emerging health curricula technologies is open to UDM faculty and staff, Monday, April 10 from 11 a.m. - 2 p.m. in the Maureen A. Fay, O.P. Center, Health Professions Facility. Refreshments will be provided.More

Ultimate Talent Show this Friday
Bands, singers, dancers, comedians and a poet will all be on stage for UDM's Ultimate Talent Show this Friday, March 24 at 7:18 p.m. in the Student Center Ballroom. Come enjoy the entertainment and see who wins the $1,000 first place prize. Free admission.
Women's Basketball Banquet - March 25
The women's post-season basketball banquet will take place on Saturday, March 25 at the Detroit Golf Club on Pontchartrain in Detroit. The banquet will begin with cocktails at 5 p.m. To RSVP, or for more information, call 313-993-1700.

Fr. Muller "Thank You" reception - April 6
UDM President Gerard L. Stockhausen, S.J., invites the University Community to join him Thursday, April 6 at 3:30 p.m. in the President's Dining Room, Student Center, to say thank you to University Historian Herman J. Muller, S.J., for the many gifts he has shared with us during his tenure with the University.
Law School auction to fund Public Interest Fellowships
The fourth annual auction to fund the Emily George, RSM Public Interest Law Fellowships is scheduled for Friday, April 7, at 6:30 p.m. in the UDM Law School Atrium. Funds raised from the auction will enable law students to intern at non-profit organizations, serving or advocating for the disadvantaged of society. Plan to support the initiative by attending the auction or by donating gifts or services for the auction. More
CLASA talks - March 22, 23
The Carney Latin American Solidarity Archive sponsors talks this week on the topics of corporate involvement in war, and the ethics of the Iraq war. See last week's issue for details.
Career-building workshop
The workshop, "How to 'Work' a Job Fair," is scheduled for Thursday, March 23 from 1 - 2 p.m. in Reno Hall, Room 162.
Thumbs Up!
Isaiah McKinnon, associate professor of Education, gave the presentation, "Racial Profiling: What To Do To Protect Yourself," to students of University of Michigan and Henry Ford Community College, partly in celebration of Black History Month. He also spoke to the students at Utica High School on "Books to Success," highlighting the importance of reading.
Barbara R. Schirmer, vice president for Academic Affairs and provost, is the co-editor of What is Special About Special Education? Examining the Role of Evidence-Based Practices published by Pro-Ed.