February 14, 2006
Don't miss Homecoming events next week
Enjoy a variety of fun activities all next week as UDM celebrates Titan spirit! Come check out the soul food taste fest, casino night, performances and activities as well as pre-Homecoming competition like laser tag and the Faculty/Staff vs. Student basketball game. And on Homecoming day, Saturday, Feb. 25, make sure to help cheer on the Detroit Titans men's and women's basketball teams in Calihan Hall. See online calendar for details
Virtual Visit online
UDM's web site now offers prospective students and others a Virtual Visit to UDM. The "visit" features a number of current UDM students in a montage of video and photos that highlight UDM facilities and programs. Check it out at www.udmercy.edu/virtualvisit.
Parchem Olympic Games update
Alumnus Aaron Parchem '03, competed at the XX Olympic Winter Games with figure skating partner Marcy Hinzmann. Enjoying their first Olympic experience, the duo placed 13th in a field of 20 pairs. Parchem and Hinzmann's web site
Collaborative Design Center Article
A recent Model D online newsletter featured an article on UDM's Detroit Collaborative Design Center and its growing impact both on Detroit and on students focused on urban revitalization.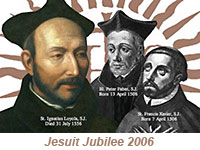 Magis Award nominations sought
The Jesuit 100 Association seeks nominations for this year's Magis Awards. The awards will recognize one UDM student and one UDM faculty, administration or staff member who enhance the Catholic character of the University. Nominations for the $1,500 awards are due by Friday, Feb. 24. More
IT User Group meeting
Information Technology Services will hold an open meeting to discuss UDM's administrative IT systems on Wednesday, Feb. 15 from 2-3 p.m. in Engineering Building, Room 131.
UDM Optimist Club
The UDM Optimist Club invites students, faculty and staff members to learn about the club and its efforts to make a difference in the lives of children. The next meeting is Saturday, Feb. 25 from 10 to 11 a.m. in the Reno Hall lobby. More
Thumbs Up!
Christine Panyard, professor, Psychology, testified as an expert witness for the Detroit Police Officers Association before an Act 312 Arbitration Panel. Her testimony on Jan. 24 and Feb. 8 focused on police stress and the unique challenges facing Detroit Police Officers.
Michael Witkowski, associate professor, Sociology & Criminal Justice, was a guest on 911, a cable television program in West Bloomfield, to discuss crime prevention topics, premises litigation, and criminal justice studies with representatives of the West Bloomfield Police Department's Crime Prevention Section.