January 17, 2006
Changes under way at Outer Drive Campus
Wayne County Community College District has started preliminary work on the Outer Drive Campus to prepare for the demolition of the Administration Building and the Faculty House. The preliminary work entails:
• Installing a six-foot cyclone perimeter fence around the demolition site encompassing the Administration Building and Faculty House before demolition begins. A locked gate will be installed at the current entrance to the Administration Building off the main drive. All trucks, trailers and construction traffic will use the entrance east of the main Outer Drive entrance. UDM faculty, staff and students should not access the Campus through the construction entrance, but continue to use the Campus' main entrance.

• Routing new electrical power from the Ward Conference Center to the Health Science Building.

• Turning off and disconnecting all utilities (gas, water, electricity) to the Administration Building and Faculty House.

• Initiating an asbestos abatement with the Administration Building and Faculty House after disconnecting the steam supply lines. The asbestos contractor will install appropriate signage and take all other precautions according to regulations and guidelines.
Any project questions or issues should be directed to Facilities Operations Director David Vandelinder at 993-1240.
UDM President attends Auto Show Preview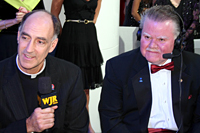 Thousands showed up Friday night to one of Detroit's top annual events, the 2006 North American International Auto Show Charity Preview at Cobo Center. The crowd included Governor Jennifer Granholm, Grammy-award winners Aretha Franklin and Ashanti along with Ford COO James Padilla with guest, UDM President Gerard L. Stockhausen, S.J.
Fr. Stockhausen spent the majority of the evening talking to the many University alumni present and Detroit media. He was live "on the air" with WWJ Newsradio 95's Jeff Gilbert, WOMC's Dick Purtan and WJR-760's Paul W. Smith.
Theatre Company presents The Importance of Being Earnest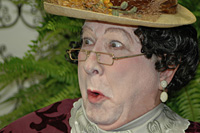 The UDM Theatre Company invites you to its February production of "The Importance of Being Earnest," written by Oscar Wilde. The production runs Friday-Sunday, February 3-5 and February 10-12 at the Marygrove Theatre.
To purchase tickets, call the UDM Theatre Box Office at 313-993-3270.
School of Architecture recognized
UDM's School of Architecture was tied for third as the Most Innovative Architecture Program among architecture programs in the Midwest-the only Michigan school recognized. The ranking is based on a survey completed in 2005 by individuals at Midwest architecture firms who are responsible for hiring graduates. The survey, which is sponsored by Design Intelligence magazine, asked architecture firms to select accredited architecture programs "that are growing, changing, transitioning, being more innovative in their approach to design education."
UDM 'gets in the game' for Super Bowl XL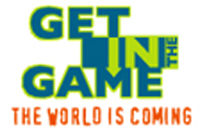 • UDM architectures students, under the direction of the Detroit Collaborative Design Center, are designing window displays for a commercial building at 1520 Woodward Avenue. The project is part of a Super Bowl initiative to spruce up seven Detroit buildings near Ford Field. For project details, click on http://www.detnews.com/apps/pbcs.dll/article?AID=/20060111/METRO/601110374/1003

• Approximately 150 UDM alumni, faculty and staff will volunteer at the NFL Experience, Friday, Feb. 3. The Team Titans will assist with games and other activities at the event, and some volunteers will also provide assistance at airports and hotels.

• Additional UDM volunteers will assist in the set-up for the Super Bowl pre-game and half-time shows as well as be part of the crowd of 2,000 people on the field as part of the Super Bowl half-time activities with the Rolling Stones.

• UDM is the site for the NFL-sanctioned Celebrity Hoops event on Saturday, Feb. 4 in Calihan Hall.

• UDM hosted three Orientations for SBXL volunteers, totaling about 1,500 people, as well as a Super Bowl Captain meeting for about 150 volunteers.
Wednesday Morning Reflections continue
Reflections on Catherine McAuley, the foundress of the Sisters of Mercy, continue this semester. The reflections, co-facilitated by Sarah Swart, director, Instructional Technology and Sisters of Mercy Associate, and Theresa Blaquiere, RSM, are currently scheduled for Wednesdays from 8-8:40 a.m. in the Reflection Room, Health Professions Facility. For more information, please contact Sr. Theresa Blaquiere at 313-340-1162 or Sarah Swart at 313-578-0579.
Thumbs Up!
Libby Balter Blume, professor, Psychology and Women's Studies; Carla Groh, associate professor, Health Professions and Women's Studies; and Margaret Stack, associate professor, Psychology and Catholic Studies, presented "Constructing LGBTQ Discourse in a Catholic Context: Intersection of Theory, Theology, and Pedagogy" as part of "Out There: First National Conference of Scholars and Student Affairs Personnel Involved in LGBTQ Issues on Catholic Campuses," at Santa Clara University in October 2005. The presentation was highlighted in the Women in Higher Education publication, January 2006, volume 15, No. 1.