March 8, 2005
Watch the Detroit Titans battle for NCAA tournament spot

Join the excitement at Spectadium, 2511 Livernois in Troy, as the UDM Detroit Titans (14-15) play the Wisconsin-Milwaukee Panthers (23-5) for the Horizon League championship title tonight at 9 p.m. UDM fans are asked to wear their red, white and blue. For more information, contact UDM Alumni Relations at 313-993-1540. No reservations are necessary… just show up. [more]
Submit nominations for the Mission Leadership Award by March 11
The University Mission Effectiveness Committee seeks nominations for the Mission Leadership Award, which will be presented at the Honors Convocation on Sunday, April 3. The Mission Leadership Award recognizes one faculty member and one staff/administrative member for their creativity and diligence in making UDM's mission visible. Nomination criteria are available on the Committee's new web site at www.udmercy.edu/mission.
Please send your nomination letter to Emmy Yousey, Office of the President, no later than Friday, March 11. The committee will review the nominations and make a recommendation to President Gerard L. Stockhausen, S.J. Please contact the following sub-committee members for more information:
Nancy Gibney, 993-6322
Liz Roberts-Kirchhoff, 993-1021
Jim Tubbs, 578-0355
UDM Theatre Company and Marygrove College collaborate for the rock musical Godspell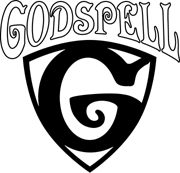 The UDM Theatre Company and Marygrove College have come together for a modern-day Detroit spin of one of the theatre world's favorite rock musicals, Godspell. The production features a unique view of Jesus and his followers as they re-enact parables and scenes from Jesus' life, based on the Gospel according to St. Matthew. Godspell will be performed from March 31 through April 10 at the Marygrove College Theatre. There will be a talkback on April 10 immediately following the performance.
The discount ticket price for UDM faculty and staff is $13. Discount tickets for students are $3. To purchase tickets, visit the UDM Theatre box office located in Reno Hall, Tuesday through Friday, 11 a.m. to 5 p.m., or call 993-3270. Tickets can also be purchased at the Marygrove box office on performance days, Thursday and Friday from 6-8 p.m., Saturday 3-8 p.m. and Sunday 12:30-2 p.m. [more]
UDM to co-sponsor "Women Taking Care" summit
UDM will host the Annual AAUW-Detroit Branch summit, "Women Taking Care," on Saturday, March 19 from 9:30 a.m.-2:30 p.m. in the President's Dining Room on the McNichols Campus. This free and interactive program is designed to provide supportive information for women attending Metro Detroit colleges and universities and is being sponsored by UDM, Henry Ford Community College, Marygrove College and Wayne State University in collaboration with the AAUW-Detroit Branch. Space is limited. For more information or to RSVP by Saturday, March 12, contact Denise Williams at 313-993-1496 or williamd@udmercy.edu.
Women of UDM Recognition Dinner
In recognition of Women's History Month, the Student Programming Board is sponsoring its annual "Women of UDM Recognition Dinner" on Thursday, March 31 at 5:30-7 p.m. in the Student Center Ballroom. The dinner will recognize UDM women employees for their outstanding contributions to the growth and development of the University. All women employed by UDM are invited. Please call Ashley Gray at 313-993-2021 to RSVP by March 24.
Thumbs Up!
Kathryn Gross and James Michael Steele, adjunct professors of Education, presented "Literacy for a Global World" at the Michigan Council for the Social Studies. The presentation combined mathematics, language arts and social studies to create the simulation, "African Survival Challenge in the Classroom," which featured ongoing warfare, child soldiers and disease.