March 29, 2005
UDM Theatre Company and Marygrove College collaborate for the rock musical Godspell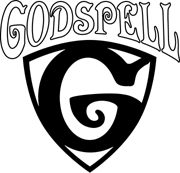 The UDM Theatre Company and Marygrove College have come together for a modern-day Detroit spin of one of the theatre world's favorite rock musicals, Godspell. The production features a unique view of Jesus and his followers as they re-enact parables and scenes from Jesus' life, based on the Gospel according to St. Matthew. Godspell will be performed from March 31 through April 10 at the Marygrove College Theatre. There will be a talkback on April 10 immediately following the performance.
The discount ticket price for UDM faculty and staff is $13. Discount tickets for students are $3. To purchase tickets, visit the UDM Theatre box office located in Reno Hall, Tuesday through Friday, 11 a.m. to 5 p.m., or call 993-3270. Tickets can also be purchased at the Marygrove box office on performace days, Thursday and Friday from 6-8 p.m., Saturday 3-8 p.m. and Sunday 12:30-2 p.m. [more]
CEC to host Career Builder Workshop series
The Career Education Center (CEC) will sponsor a series of Career Builder Workshops during the week of April 4-8, designed to assist students in the career development process. The week will conclude with the Career Builder Expo, which will provide an opportunity for students to meet potential employers and learn about career opportunities available after graduation. For more information about the following workshops, visit the CEC web site.
How to Use The Internet in Your Job Search
Monday, April 4 from 3-5 p.m. in the Reno Theatre Conference room
Researching Potential Employers
Tuesday, April 5 from 1-2 p.m. in the McNichols Library
Lead with your strengths: How to make an employer fall in love with you
Wednesday, April 6 from 3-5 p.m. in the Reno Commons
Dining for Success
Thursday, April 7 from 5:45-8 p.m. in the President's Dining Room
Career Builder Expo
Friday, April 8 from 12-4 p.m. in the Student Center Fountain Lounge
School of Dentistry Alumni Auction
The School of Dentistry will hold its second annual Alumni Auction on Thursday, April 21 from 6-10 p.m. at the Ward Conference Center on the Outer Drive Campus. The auction, which will kick off the School's Alumni Weekend, will include a wine tasting and strolling dinner. Sportscaster and author Eli Zaret will be the auctioneer for this event, which includes both live and silent auction formats. Proceeds will support the building fund for the Dental School. Tickets are $60 per person. If you are interested in attending, please contact Marie Lawson in the dean's office at 313-494-6620.
Domestic Violence Committee to host spring lecture and panel discussion
UDM's Domestic Violence Committee will host its spring lecture and panel discussion, "Intimate Partner Violence and Homelessness," on Tuesday, April 19 from 5:30-7:30 p.m. in the Student Center Ballroom. Carla Groh, associate professor of Nursing, will discuss the relationship between intimate partner violence and homelessness followed by a panel discussion, featuring local providers dedicated to these issues: Detroit Rescue Mission Ministries, First Step and YWCA Interim House. The event is free and open to University and local community members.
Thumbs Up!
JoAnne Isbey, associate professor of English, will present the paper, "Chaucer's 'Wife of Bathe': Transformation from the Loathly Lady to Medieval Feminist," at the 40th International Congress on Medieval Studies at Western Michigan University in May.
The Instructional Design Studio recently received a grant for software licenses from CourseMaker Suite - a Learn.com software program.