March 22, 2005
Win free tickets to Godspell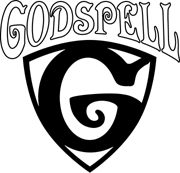 The UDM Theatre Company and Marygrove College's joint production of the rock musical, Godspell, will open on Thursday, March 31. The production runs for two weekends, March 31-April 3 and April 7-10. Tickets can be purchased at the UDM Theatre box office located in Reno Hall, Tuesday through Friday, 11 a.m. to 5 p.m. for the discounted ticket price of $13Éor you can go for free!
The Detroit Free Press has 10 pairs of tickets to give away. To enter, e-mail your name, postal address and daytime phone to contests@freepress.com. Type "Godspell" in the subject field. Winners will be selected at random from all entries received by noon Wednesday, March 23. [more]
Future of U.S. North Korean relations discussed at UDM seminar
The College of Business Administration and its Institute of North Korea are sponsoring an insightful seminar, "The United States and the Two Koreas," on Wednesday, March 23 at 2 p.m. in the Commerce and Finance Building. This event will focus on the most serious challenges facing both the United States and North Korea and is co-sponsored by the Korea Economic Institute of America in Washington D.C.
[more]
School of Law to host 2005 Caregiving Conference
The School of Law will host a Caregiving Conference on Saturday, April 16 from 10 a.m.-1 p.m. Funded in part by The Senior Alliance and the Detroit Area Agency on Aging, the conference will provide families and others caring for elderly or disabled loved ones with one convenient location to find advice, information, respite and support. The event is free and open to the public. For more information, call the Wayne County Neighborhood Legal Services Elder Law Center at 313-937-8291.
Summer math and science courses for teachers
The UDM College of Engineering and Science has scheduled summer courses for teachers looking to expand their knowledge of math and science, as well as effective teaching/learning methods such as project-based learning, contextual frameworks and team/collaborative learning. These courses are taught in accelerated formats and are acceptable for certification and re-certification under No Child Left Behind. Participants will also receive the full-time Educators' Discount of 60 percent. For more information, contact the College of Engineering and Science Records Office at 313- 993-3334 or Valeria Clay at clayvc@udmercy.edu.
Thumbs Up!
Gregory Sumner, professor and chair of the History Department, will moderate a discussion marking the 60th anniversary of the liberation of Dachau at the Baldwin Library in Birmingham on Sunday, April 17 at 2 p.m. For more information, call the library at 248-554-4650.
Sarah Swart, director of the Instructional Design Studio, presented "Adding Audio to Courses for Enrichment and Learning Styles" at the Hybridization of Courses Conference on March 11.