Libby Balter Blume
Professor of Psychology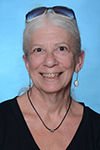 Contact Info: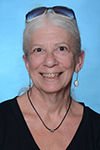 Degrees
Ph.D., Texas Tech University
M.A., San Francisco State University
B.A., University of California at Davis
Biography
Professor of Psychology, Blume teaches courses in child development, family relations, environmental psychology, creativity and giftedness, architecture and community development, and women's and gender studies. She directs the undergraduate programs in Developmental Psychology and Certified Family Life Education and co-directed the Community Development graduate program. Blume is a past recipient of the Award of Excellence from the U.S. Department of Health and Human Services, and the Meritorious Service Award from the National Council on Family Relations. Her research interests are adolescents' social constructions of gender, the psychosocial identity of dancers, and feminist theory in family studies. Her current research focuses on peer and family co-constructions of identity, ethnicity, and gender in Middle Eastern transnational families. Blume is the co-author of two textbooks on middle childhood and adolescence, editor-in-chief of the Journal of Family Theory and Review, and founding editor of the Michigan Family Review and the Groves Monographs on Marriage & Family. Co-curator of the Women's and Gender Studies Biennial Art Exhibition, Blume also has a strong background in fine arts and creative arts education. She has extensive experience as an art educator, preschool teacher, child development center director, and consultant to Head Start programs and to schools for gifted children from elementary to high school.
Blume holds a B.A. from the University of California at Davis, an M.A. from San Francisco State University, and a Ph.D. from Texas Tech University. She came to Detroit Mercy in 1987.