Roy E. Finkenbine
Professor of History
Co-Chair of History
Director of the Black Abolitionist Archive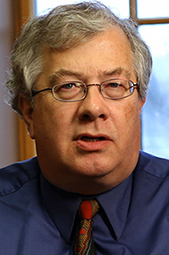 Contact Info: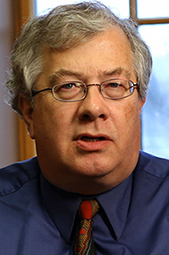 Areas of Expertise:
African American History
Slavery and Abolition
Underground Railroad
Black Abolitionists
Civil Rights
Degrees
Ph.D., Bowling Green State University
Biography
Professor of History and Co-Chair of History, teaches African American and 19th-century American history. A specialist on slavery, abolition, the Civil War, and the Underground Railroad, he is currently engaged in a study of the search for emancipation, citizenship, and reparations through the experience of one prominent former slave. As Associate Editor of the Black Abolitionist Papers Project at Florida State University, he co-edited the five-volume Black Abolitionist Papers, 1830-1865 and Witness for Freedom: African American Voices on Race, Slavery, and Emancipation. He recently completed a second edition of Sources of the African American Past. He is director of the Black Abolitionist Archives in the College of Liberal Arts & Education. He was reappointed by Governor Rick Snyder to the Michigan Freedom Trail Commission. Finkenbine holds a Ph.D. from Bowling Green State University and joined the University in 1996.
Watch Finkenbine as he talks about the Underground Rail Road on American Black Journal.