Sister Mary  Kelly
Associate Professor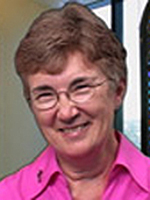 Contact Info: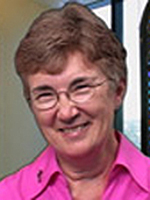 Areas of Expertise:
Health Care Delivery and Policy Issues
Research Methods for the Health Professions
Overview of Health Care Systems
Health Promotion
Sisters of Mercy
Women in Health Professions
Degrees
Doctor of Public Health, University of Michigan 2001
Master of Business Administration, Michigan State University, 1980
Bachelor of Arts, Mercy College of Detroit, 1968
Biography
I began at UDM in 1995-96 as Assistant Professor and Chair in the Health Services Administration Department in the College of Health Professions. I have worked with Trinity Health (and some of its predecessor organizations)in health care governance and management for more than two decades. I earned a Doctorate in Public Health in August 2001 from the School of Public Health at The University of Michigan. I have been a Sister of Mercy and a Detroiter most of my life!
My doctoral research was on factors that predict unplanned hospital readmission of normal newborns. The larger context of that work is health systems quality improvement. I have also researched sponsorship in Catholic health care as it evolves into new forms.