Jonathan Weaver
Professor of Mechanical Engineering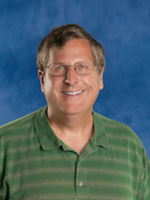 Contact Info: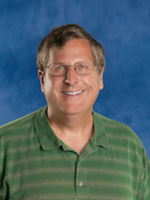 Areas of Expertise:
Statics
Dynamics
Vehicle Dynamics
Mechanics of Materials
Robotics
Design of Experiments
Computer Aided Engineering
Innovation and Creativity
Product Design and Development
Systems Architecture
Systems Engineering
Innovation and Design Methodologies
Degrees
Ph.D., Mechanical Engineering, Rensselaer Polytechnic Institute
M.S., Mechanical Engineering, Rensselaer Polytechnic Institute
B.S.M.E., Virginia Tech
Biography
Professor of Mechanical Engineering teaches statics, dynamics, vehicle dynamics, robotics, machine design, DOE, mechanical measurements laboratory, CAE, innovation, product planning and development, design for X, systems engineering and systems architecture. His research interests relate to robotics, vehicle dynamics, design of experiments, robust design, innovation and creativity, and the product development process.
He holds a BSME from Virginia Tech, and MS and PhD degrees in Mechanical Engineering from Rensselaer Polytechnic Institute and is a Kern Fellow.