Jonathan Stevens
Associate Professor of Physical Chemistry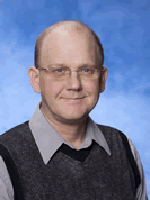 Contact Info: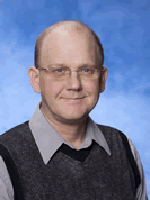 Areas of Expertise:
Physical Chemistry
Freshman Introductory Chemistry
Chemistry for Non-science Majors
Atmospheric Chemistry
Molecular Level Modeling and Simulation
Degrees
Ph.D., Chemistry, University of Chicago
B.S., Chemistry & Mathematics, Miami University (of Ohio)
Biography
Associate Professor of physical chemistry and teaches physical chemistry, freshman introductory chemistry and chemistry for non-science majors. His research program focuses on the use of quantum-mechanical molecular orbital calculations to study the kinetics and mechanisms of atmospheric reactions.
Dr Stevens received B.S. degrees in chemistry and mathematics from Miami University (of Ohio) and his Ph.D. in chemistry from the University of Chicago. He has completed postdoctoral studies with Professor Keiji Morokuma at Emory University in Atlanta, and has taught freshman chemistry at Truman State University in Missouri. Dr. Stevens joined the faculty in 1998.