Katherine Lanigan
Associate Professor of Chemistry and Biochemistry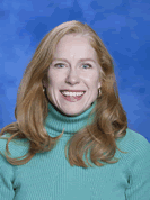 Contact Info: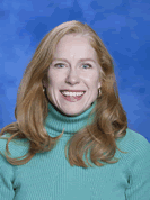 Teaches:
Analytical Chemistry Courses
Quantitative Analysis
Instrumental Analysis
General Chemistry for Science & Engineering Students
Degrees
Ph.D., Chemistry, University of Iowa
B.S., Chemistry, University of Dayton
Biography
Associate Professor of Chemistry and Biochemistry, teaches analytical chemistry courses, including quantitative analysis and instrumental analysis, as well as general chemistry for science and engineering students. Her research uses analytical chemistry for the analysis of trace metal accumulation in plants, soil and invertebrate. Instrumental methods such as flame atomic absorption spectrophotometry (FAAS), X-ray fluorescence (XRF), and ultraviolet/visible molecular absorption spectrophotometry (UV/vis) are used in these studies. A secondary research interest of hers is the study of adsorbed chemical species at the liquid/solid interface of metal oxide thin films. Attenuated total reflectance-Fourier transform infrared spectroscopy (ATR-FTIR) is primarily used in this investigations.
Dr. Lanigan received a B.S. degree in Chemistry from the University of Dayton and a Ph.D. degree in chemistry from the University of Iowa. Lanigan joined the University of Detroit Mercy in 2001.